Oil Landscapes, Structures & More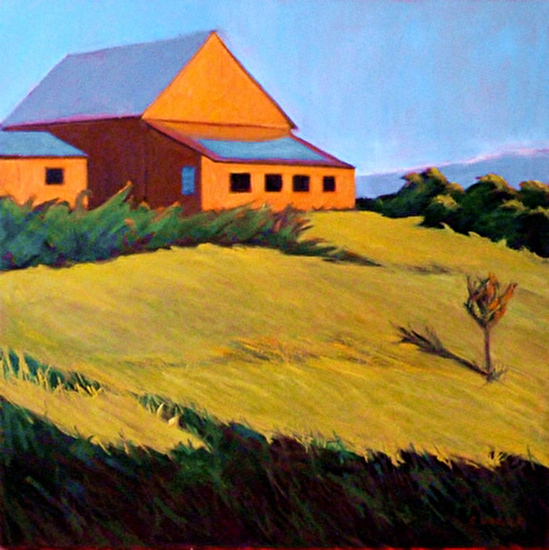 Ellie Harold paints vibrant landscapes and abstractions in oil. Based in Frankfort, MI, near Sleeping Bear Dunes National Lakeshore, with longstanding ties to Cape Cod & the Islands and Great Britain, she paints each winter in Vieques, PR. While collectors enjoy her ability to capture the essence of whatever scene she paints, Ellie draws inspiration from these beloved places on earth. Small paintings are largely painted on site outdoors while larger works are executed in the studio.
BREAKING NEWS! Ellie's book, Seven Habits of Deeply Fulfilled Artists: Your Aesthetic Needs & How to Meet Them. ($14.95) just made #1 Bestselling non-fiction paperback in Traverse City's Horizon Books. You can learn more about the book and order by clicking here now.
Listen to this! This interview with Ellie about the book and her art life aired recently on Interlochen Public Radio.
We hope you enjoy the work!
(c) 2013 Ellie Harold. All rights reserved.